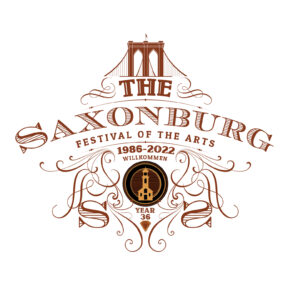 Saxonburg Arts Festival 2022
After two years of uncertainty, we are proud to announce the 2022 Saxonburg Festival of the Arts, returning to the event you've grown to love for 35 years! Enjoy a family friendly, free weekend full of art, craft, and food vendors, live music, and strolls up and down Main Street and through Roebling Park, where you can get to know our local businesses and explore the history of Saxonburg. We can't wait for you to join us Saturday & Sunday: September 10 & 11.
The Saxonburg Arts Festival is free to the public.